Chapter 80
Friday, February 24
th

, 2012
Long, 3-Day Weekend
I packed some selected Weapons & Gear for the long "President's Day Weekend", February 17th-20th, trip to "The Cabin" – several changes of clothes in my VietNam US Army Duffel Bag, Full-Auto, Class III AR-10® .308cal (7.62 x 51mm NATO), with the new 15½" Barska® 10-36x Zoom w/ 100mm Lens Sniper Scope with Green Mil-Dots and .308cal ammo in the new 20-round magazines, Remy® 11-87 Semi-Automatic 12ga Shotgun with devastating Federal® 12ga .00 Buck (9 pellets) "FliteControl®" Shells, my Beowulf® .50cal with a newly-fitted Trijicon® TA648-50 6x48 ACOG Scope, and 10 extra 11-round mags for .50cal 335gr rounds (causing massive damage to whatever they hit inside of 200yds), a Single Lens 8 x 20mm Spy Scope, my daily carry-piece, the Kimber® 1911 "Eclipse Target II" .45cal ACP, with a Premium 8-round Wilson Combat Magazine in the well, a Galco® Paddle FED Holster for the Kimber, and a special Galco® Paddle Dual 8-Round Mag Carrier for 2 extra Premium 8-round Wilson Combat Magazines, my invaluable Satchel Bag, full of "all kinds of survival necessities",
Yellow Safety Raingear
, my
12" LLBean® "Maine Insulated Hunting Boots"
, a multi-caliber
Hoppe's® Premium Field Gun Cleaning Kit
, my new
16" Bowie® Knife
, my
Northend® Sport
Jackets Co's
Style 88651® Men's Sherpa Fleece-Lined, Seam-Sealed Winter
Jacket, and
Thermolite® Thinsulate Gloves
– all fitting-nicely in the
Jeep's Cargo Bay
and back seats. I already have plenty of "cold weather clothes" and other assorted gear "stored" at The Cabin, from previous visits, so I'm now bringing fewer items along on each trip.
By 16:50hrs (4:50pm) on Friday, I'd turned-off the I-83 North exit, on to the long and winding road, heading east to "The Cabin", just 15 miles or so south of Adam's Junction. It was amazing that there was still so much snow this far north of the York and Harrisburg areas. I pulled into my snowy 1,000ft lane, parked under the left-side carport, disarmed the building and went inside to see Jenny, who almost knocked me over when she jumped-up to lick my face. She was nearing 45lbs and was full-grown, according to Dr Jayson Martin, DMV, the local vet. I watered & fed her first, turned-up the heat to 78°F, built a roaring fire, brought-in the groceries and put them into the Kitchen 'Fridge & Pantry, and then carried-in and unpacked my selected Weapons & Gear.
I grabbed a shower, fresh clothes, checked the front/rear spotlight arrays, left the front porch light on, as it was already getting dark, and made some dinner. I decided on Chicken Cordon Bleu w/ Dijon Gravy, Roasted Asparagus and Wild Buttered Rice, Chanterelles w/ White Wine, Butter & Parsley, crusty Italian bread spread with garlic paste, butter & parsley, and a couple of tall glasses of Ocean Spray® Diet Blueberry-Pomegranate Juice. After doing the dishes, I settled into my Comfy Living Room Couch for a rest. I still had the copy of Ameritopia: The Unmaking of America by Mark Levin ESQ, a Constitutional scholar, eminent national attorney and most-entertaining Talk Show Host, on the table from last week, bookmarked at page 19. It's not "light reading", but rather so deep and thought-provoking, I had to re-read numerous parts of it, several times; hence, my stopping at only page 19, after 1½ hours. I turned-on the Police Scanner and checked The Cabin's Weather Station for the forecasted snowstorm's progress. It was just moving out of the southern Midwest Plains States, toward the Mid-Atlantic Region, but it looked as though it'd come through far to the south of us; yet, in these deep, northeastern mountains, one never knows what snow squalls will unexpectedly arrive, as I experienced last weekend. I saw a couple of squalls on the screen, already headed our way. It was 23°F now and had dropped 10°F since I arrived, and things were freezing fast. I mentally-noted that the driveway had been recently re-plowed and was an easily-passable, so William-the-Caretaker probably had been through within the past day or so, to re-open the drifting, which it's prone to do. I called both Capt Clay's cellphone and AJPD's Office phone, and left voicemail messages for him, that I'd be in town until mid-Monday afternoon – 3-day "President's Holiday" Weekend – in case he'd need me.
Jenny was curled-up on her Kodiak Bearskin Rug, in front of the hearth, and tonight would have been a good night for a half-full snifter of 50-Year Old Cognac, or 50-Year Old Brandy or a 30-year old, Single Malt, Glenlivet Scotch and a 10" Cuban Cigar; all given-up by me on January 10th, 2010. (((sigh))) It was getting on to 20:00hrs (8pm), and I decided to take an Rx 12.5mg Ambien® CR™, and sleep-in tomorrow
morning. I'd had a almost sleepless Wednesday night, yet got some good rest last night, but was tired and wanted some deep sleep. I put my old
Nokia 6060 "Clamshell" cellphone
on-charge, next to my
Kimber® 1911 "Eclipse Target II" .45cal ACP
, with a Premium
8-round Wilson Combat Magazine
in the well, and 3 extra mags, on the nightstand, next to my
bed
. I turned-down the heat, checked the windows and doors, armed the building and headed to the Master Bedroom; Jenny was right on my heels. Temps were dropping outside and flurries were coming down from a squall moving through the area.
I heard the security alarm/siren go-off and Jenny barking at 01:20hrs (1:20am), grabbed the Kimber .45cal and an extra mag and eased my way to the front door. A foraging black bear was roaming around on the The Cabin's front porch and right-side deck. His paw prints were all over the fresh snow. The front/rear spotlight arrays were already on, and I flicked them on-and-off several times, which frightened him, and he scampered down the stairs and across the snowy meadow toward the stream below. I turned-off the spotlights, reset the alarm, patted Jenny with a "good girl!", and headed back to bed. She stayed-put by the front window, watching. After a few minutes, just before I fell back asleep, I felt her jump into bed and curl-up at the bottom, where she normally sleeps. That happened again at 03:30hrs (3:30am), but this time all I saw when I got to the door were the rearends of 2 large raccoons running across the circle-turnaround area, toward the meadow. The lights, alarm and Jenny had done their job. Crap; twice in one night. Now, I was really exhausted, but easily went back to sleep.
First light in Adam's Junction (at 3,400ft above sea level), here in the mountains, doesn't come at the usual 06:55hrs (6:55am), as it does in York (400ft above sea level), at this time of year; it comes somewhat later, depending upon the weather. I was up for the day at 06:45hrs (6:45am), splashed some cold water in my face, turned-up the heat, put on my Turkish Bathrobe, watered & fed Jenny, made some French-Roast, Turkish-Grind Coffee (from whole, freshly-ground beans) with my Chemex® Drip System, and relaxed in the Living Room, after lighting a fire. I wasn't very hungry yet, so after 2 mugs of coffee, I checked the bird feeder on the porch – either the black bear or raccoons had knocked it down looking for food – bundled-up in my US Air Force Surplus Parka, set it back up on its 10ft post, and refilled it with wild bird seed, which I buy in 40-lb bags, at Bev & Tony's General Store. I usually keep a good re-supply of 4-5 bags in the Pantry, along
with my own large, 2-year supply of provisions, for their Winter feeding. I always feed the squirrels with whole, non-salted peanuts, so they don't bother the bird feeder. According to my
Weather Station
, it was 14°F/Wind Chill 6°F. Somehow, I guess the wild/feral animals are used to it, but human flesh can freeze in a matter of minutes in those temps.
With my cellphone off-charge, I scanned for new messages: 6 in the queue, and the only important one was from Capt Clay; I deleted the rest, along with some supposedly AT&T-blocked text messages, who are criminal in letting that shit through from the criminal, corrupt, company called Blinko.com (Buongiorno), which I've had a "text message block" put-on, since last December. AT&T gets a "cut" of the $9.99/mo bogus charge and they keep allowing the charge through to my bill, which I refuse to pay, so I'm going to switch providers. AT&T is dogshit. (Check your cellphone bills carefully for them and other criminal text messaging company frauds/scams!)
I called Clay back and left a voicemail for him. We're playing "phone tag", again. Inside of 15 seconds, my cell rang and Clay was on the other end, and had been on another call, when I called him back. Like me, he also can't figure-out how to put someone on-hold, while taking another call and putting them on-hold, to go back and finish the original call. Damned cellphone technology, anyway. Nevermind. He wanted to know if I could come in for a couple of 8-hour shifts, this afternoon and tomorrow afternoon, since he'd be missing 2 Deputies on-1-day-leaves; nothing on Monday, since he then had all the 6 Deputies back-at-work. I agreed and said I'd be there by 13:00hrs (1pm). I loaded-up Jenny's 5 bowls, and began to gather my Weapons & Police Gear, on the empty Dining Room Table. It was 11:15hrs (11:15am).
I packed the Jeep, turned-down the heat, armed the building and left for Adam's Junction and the PD, about 15-16 miles north of The Cabin. I pulled into Parking Space #7, went inside and greeted Beth Ann, the "friendly" Day Dispatcher and Sgt Alex at the Front Counter, and headed back to my Office, where I found another pile of paperwork on my desk. Damn. I went through the adjoining AJPD Conference Room, into Capt Clay's spacious Chief's Office and asked him why he hadn't gotten a simple filing cabinet for all that paperwork and files? He'd forgotten. I went back to my Office, called Tony at The General Store and asked him if he still had any of those 2 or 3-Drawer Filing Cabinets left. He did, and I ordered two, ASAP. He said that he and Al, his part-time helper, would deliver them right away; I said I'd pay cash. Problem solved. I gave Beth Ann the cash for the new file cabinets, plus a tip for Tony & Al.
I requisitioned my Police-issued Equipment, signed-out Cruiser #05 and went back into Clay's Office to review my patrol area. It was the 10-square mile rural north end patrol area of Adam's Junction, where several of the meth/coke labs had been found, and where we'd done the successful Spec-Op on my 62nd Birthday Weekend. Swell. This was normally Deputy Arthur's or Sgt Alex' patrol area, but Arthur was away until Monday and Alex had Front Desk duty. I was "it", for the next 2 days. As I started to walk out the door with my armload of Equipment/Gear, I heard Clay shout something like, "F*ck Windows and Microsoft!", put the stuff down on the Front Counter and went back into his Office. He'd gotten a BSOD – Blue Screen Of Death – and WIN-7 Pro was now in full restart to Safe Mode/Networking. I told him to wait and relax, got the error code number, Googled it, and found this Device Manager problem; ran the suggested Microsoft "Fix-It" solution and it reinstalled the faulty driver. Reboot, and all was well. I didn't even smirk at the astonished look on his face, as I left the room. I just grabbed my stuff and left for the #05 Cruiser, loaded the Police-issued Equipment and moved the unit up to my Jeep, where I transferred my Personal Weapons & Gear to it. It was 12:05hrs (12:05pm) when I finally pulled on to Main Street and headed north.
I called-in a take-out order of a Turkey Club w/ Fries to Nell's Kitchen Lunch Counter and stopped-in, on a "10-20 Code 7/ Lunch Break/Nell's", as I was at the southern end of my rural patrol area. I went inside, paid and tipped, and left with 4 extra bottles of water, for the afternoon. Nell's makes great food, and you always get more-than-your-money's worth. I'd been to the 2 other eatery-places in Adam's Junction – Uncle Ray's Rib Joint and Sarah's Place – and they weren't nearly as good as Nell's. I ate half the sandwich and all of the hot fries, saving the rest and 3 bottles of water, for a later snack. It would probably be a long 8-hours.
With the approaching snowstorm to the south, and unrelated squalls moving through these isolated mountains, there wasn't much traffic on the roads, so I suspected there'd be a few-more-than-usual "415-DDs" (Domestic Disturbances), since people were indoors with each other, and many up in this wooded, mountainous area, make their own "shine". I didn't give a crap about moonshiners; it was the meth/coke labs which I had a problem with. I was wrong; it was relatively-quiet for the first 2 hours: just 2 fender-benders (Code 11-82), 3 speeding tickets (Code 11-95), an abandoned $175,000 RV w/ stolen plates (Code 11-24) – this sheet of "Codes" was making me dizzy – and then the call came-in from the AJPD Dispatcher: Officer Needs Help! (Code 11-99). Deputy Jon was under attack and "down", on Rt 29 west at Euclid Blvd, Code 3 (lights & siren). That was only 3½-miles from me, and I flipped the lights-only switch – I wanted a major piece of the bastard(s) who shot Jon and didn't want them to know I was coming or what kind-of-hell I'd bring down upon them – floored the Cruiser's pedal just to see what kind of "iron" it had under the hood. Plenty; it was a Hemi! At 95mph, I was there in well-under 2 minutes, lights off and silent.
From 300-400ft away, I saw Jon's bullet-riddled Cruiser on the side of the road, with him laying against its side toward the highway, taking rifle-fire from the woods. I backed-up 100ft or so, parked on the side, grabbed the Beowulf® .50cal with a newly-fitted, special Trijicon® TA648-50 6x48 ACOG Scope, and 5 extra 11-round mags of .50cal 335gr .50cal rounds
(causing
massive damage to whatever it hits
inside of 200yds), and ran into the woods. I peeled-off my
USAF Parka
as I left the Cruiser and blended-into the woods nicely, and moving low from
large tree-to-tree-to-boulder
, I saw the 2 perps shooting at Deputy Jon. They were either nutcases or look-outs for an illegal operation going-on back further in the area. Why they would attack a Police Officer and call attention to this remote highway area, is beyond me. So I figured they were nuts and just needed killing. I "
doped-the-scope
" and sighted-in one of them with the .50cal, and fired, hitting him front "
center mass
" and splattering the backside of his upper torso all over the white snow. I fired again, as the other guy turned toward me with his scoped, Remington .30-06 scoped deer rifle, blowing-off his right leg, just below the knee. He tilted to the right, mouth open and screaming. I fired again and took-off his left forearm holding the rifle, just below the elbow, and then a third quick shot, into his face. His rifle was still spinning end-over-end in the air as he fell on to the now "very red snow", instantly-dead, and in numerous pieces. Damn, 4 shots; should have only been 2. But I really wanted to "punish" that last asshole who'd probably shot Jon, as the other shooter didn't have a scoped rifle. Just then, Capt Clay, Sgt Alex and 2 other Deputies' Cruisers arrived, plus 2
Memorial Hospital
ambulances pulled-up to my parked Cruiser, and I radioed for them to go on to Jon ASAP. They sped ahead and got to the downed and injured Deputy.
I kept both dead perps in my scope's sight, and saw movement to my right, as another man was making his way toward the 2 downed ambushers. I swung the Beowulf .50cal around, still resting it on the massive boulder, and sighted-him-in, "doping the scope" and watched. He wasn't in a open clearing, as the other two were; he was moving between the trees and boulders, as I'd done. I guessed that he still hadn't "seen me", since he was moving directly toward the Police activity on the now shut-down Rt 29, busy with Emergency Personnel, who now were his "targets-of-opportunity", or so he thought. I followed his every move; he knew how to stalk and move, carefully and quietly, playing hide-and-seek with natural cover. I guessed that he was an experienced hunter, or worse, a Vet, like myself, with sniper training. The next 3-5 minutes would answer that question. I had my earpiece-receiver in, so any chatter from Clay or the EMTs wouldn't give away my position. I kept quiet until the 3rd man got to the clearing, and surveyed the damage of his 2 friends.
He looked right in my general direction, having judged the angle from the blood/tissue splatter pattern of his 2 friends on the snow, he'd good-guessed where the shots came from. I'd already quickly moved 15-18ft to my right, behind another boulder, between some large, wild American Beeches, Oaks and evergreens' trunks, as they provided good cover along with the massive boulders and rock formations. The other 2 shooters never even saw me coming from the road, or knew what hit them; this guy "knew it" all, right away. He might be a "match" for me, and "I was pumped" for it.
I carefully moved another 5ft to my right and peered around the bottom of the rock formation and, through my scope, could see him looking out at my general location. He was still standing-up, an easy target and dumber than I'd originally thought. Then, he quickly ducked-down and it became interesting, again. I waited until he laid his scoped .30-06 deer rifle on the top of the boulder, and then I fired. The .50cal took-off the center and right-side of his head, like an exploding watermelon. Three-for-three; he wasn't really much of a "challenge", after all, as I'd hoped for. I watched his and his 2 friends' lifeless bodies for another 60 seconds, before getting-up and going over to secure their weapons. It was really a mess over there. I'd be washing-off my 12" LLBean Boots before getting back in the Cruiser, or I'd never hear (or smell) the end-of-it, from Capt Clay. Weapons secured, wallets laid-out on the bodies for ID by the other Deputies, I hustled out of the woods to where Jon's Cruiser had been ambushed and all the Police/Emergency Vehicles were parked.
The EMTs were working on him when the ambulance left for Memorial Hospital – he'd been shot 4 times in the legs and groin (ouch!) – and he'd lost a lot of blood, but they'd replaced
that with plasma, until they could get him to the ER where a full
Trauma Team
was waiting. He'd be okay in their skillful hands. Capt Clay and Sgt Alex were doing the Scene Investigation, with Deputies Arthur, Jeff and Tim were assisting, and I pitched-in with information about the 3 dead shooters. Clay told me to go back on patrol. I used 2 of the 3 extra bottles of water from my half-eaten lunch from Nell's Kitchen, to wash-off my bloody boots, before getting back into the Cruiser. It was now 16:55hrs (4:55pm), already dark and I headed back-out to my assigned area. The rest of the shift was mostly-uneventful, during which I finished my Turkey Club sandwich and finally pulled into the AJPD parking lot at 20:15hrs (8:15pm). I knew Jenny would be hungry when I got back to The Cabin, so I hurried with the Police Dept-issued equipment/gear check-in, asked how Deputy Jon was doing and left a message on Cap Clay's desk to call me when he got back in. I'd be available Sunday, too, if he needed me, and with Jon recuperating in the hospital, I was pretty sure that he would need some help.
I got back to The Cabin, fed & watered Jenny, turned-up the heat, lit a nice fire and turned-on the Police Scanner to Tac (Tactical) Channel 7, where Clay was tuned, and listened as they wrapped-up the shooting scene incident. In under 15 minutes, my cellphone rang, and it was Clay, with an update on Jon's condition and asking me if I still could come-in tomorrow (Sunday) morning at 08:00hrs (8am), and now work a longer *10-hour shift*. He and the 3 remaining Deputies would all be working 10-hour shifts and both of the 1-day-leave Deputies, Tim and Lee, were called-back-into work, for the 3-Day President's Weekend Holiday. Leaves canceled. "Sure; no problem", I said. I decided to make a light dinner and get to sleep early, so I could get in to the AJPD by 08:00hrs (8am).
I made a quick BLT with Fried Egg & Cheese, Mediterranean Pasta Salad and had a couple of glasses of Ocean Spray® Diet Cranberry Juice. It was going on 20:00hrs (10pm) and I needed to clean the Beowulf® .50cal, so I laid 7 sheets of newspaper on the empty Dining Room Table, field-stripped and cleaned it thoroughly with the multi-caliber, Hoppe's® Premium Field Gun Cleaning Kit. I slid it back into its Eagle® Carrying Bag, for tomorrow. After a much-needed shower and some fresh clothes, I checked the front/rear spotlight arrays, turned-on the front porch light, turned-down the heat, closed the fireplace flu halfway, locked all doors and armed the building. It was time for some serious sleep, as I'd be up at 05:00hrs (5am) – or earlier – and it'd probably be another long day. I laid my cellphone and Kimber .45cal on the nightstand, and set the alarm. Jenny had most likely been sleeping all-day, but she readily agreed and followed me to bed.
I got-up with the alarm, at 05:00hrs (5am), turned-up the heat, watered & fed Jenny, made a quick breakfast of Scrambled Eggs, Bacon, Hash Browns and French-Roast, Turkish-Grind Coffee (from whole, freshly-ground beans) with my Chemex® Drip System. I had my Police Gear ready-to-go, from yesterday's shift, brought-out my Full-Auto, Class III AR-10® .308cal (7.62 x 51mm NATO), with the new 15½" Barska® 10-36x Zoom w/ 100mm Lens Sniper Scope with Green Mil-Dots, and .308cal ammo in the new 20-round magazines, the Beowulf® .50cal with a newly-fitted Trijicon® TA648-50 6x48 ACOG Scope, and 10 extra 11-round mags of .50cal 335gr .50cal rounds, the Kimber .45cal ACP sidearm, my Deputy Baseball Cap, Badge & ID, Parka and other gear. Though my Cabin Weather Station showed 34°F, it felt a heck of a lot colder on the front porch, as I was having a smoke and getting some fresh air. That snowstorm which went south of us yesterday, really hit the Southern States hard. We had a few snow squalls move through, but I'm glad we didn't get that crap.
I left Jenny with plenty of food and water for the duration of my next 10-hour shift, packed the Jeep, armed The Cabin and left for the AJ Police Station & Town Hall, to check-in, get my requisitioned Police Gear, and Police Cruiser. I smelled the coffee as soon as I walked into the lobby and past the front counter and other desks, to my Office. The AJPD's High-Speed Computer Room was humming right along, as I passed by it, and I grimaced as I saw all those cables and wires in there. My own Condo Computer has its own "bundle of snakes" underneath the Kitchen Table, but nothing like the wiring/cable nightmare in that room. I'd hate to be the repairman who had to trace an electrical problem in that frigging mess.
I pulled my assignment sheet from Capt Clay's desk, signed-out my Police-issued Gear and Cruiser, and took it all outside to the unit, and then transferred my Personal Weapons & Gear into the backseat. It needed gas, so I moved from the Police Parking Lot to the pumps, and filled it. The Hemis take premium gas, and at $4.15/gal up here, the ticket I signed was for over $112.65, or 27.14 gals. It has a 30-gal tank, and should have been gassed-up after the last shift, but I wasn't complaining. I pulled out of the AJPD at 07:55hrs (7:55am) and headed north, to my assigned 10-square mile rural north end patrol area of Adam's Junction, same one as yesterday.
It was a quiet first 4 hours, with only 2 speeding tickets, a family's stalled car which I jump-started with the Cruiser's cables, a lost dog report and a slip-and-fall on an icy sidewalk, which required an ambulance from Memorial Hospital, for the elderly man, I was beginning to get really bored. I'd made "the circuit" 3x, already. And I had a "mental list" of things I had to get done before my new cleaning lady arrives at 11am, Tuesday. The "211-In-Progress" (Armed Robbery) call came-in at 13:05hrs (1:05pm), just as I was thinking about calling Nell's Kitchen Restaurant & Drive-In, and placing a take-out order for lunch. That would have to wait, now.
A hold-up at an antique store, on the north end of AJ's Main Street? An antique store? What the hell were they stealing? A Louis XVI Antique, or something? That address wasn't in my assigned area, but since I was within 3 miles of it, I was called-in for back-up to Deputies Tim and Lee, each patrolling other adjacent sectors. I went Code 2 – no lights, no siren – and arrived at the intersection just up the street, and parked in the middle of it. I waved-off the few pedestrians and pulled-out the Full-Auto, Class III AR-10® .308cal (7.62 x 51mm NATO), with the new 15½" Barska® 10-36x Zoom w/ 100mm Lens Sniper Scope with Green Mil-Dots, and .308cal (7.62 x 51mm NATO) ammo in the new 20-round magazines, laid the carrying bag on the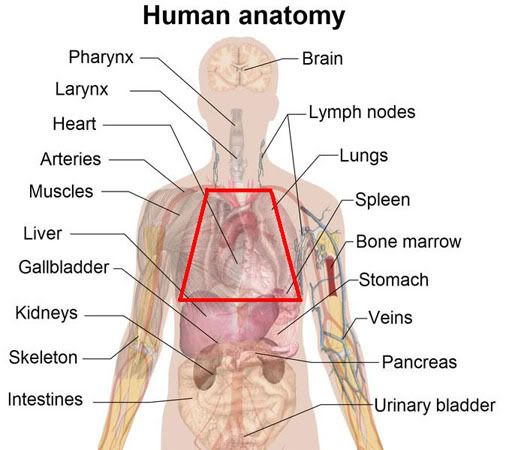 Cruiser's hood for a rest-pad, loaded a magazine and "
doped-the-scope
" to the front of the store. Deputy Tim was making his way along the front of the adjoining stores, his
sidearm
drawn, when the 2 perps came out with
sawed-off 12ga shotguns
, and Tim fired, dropping one of them. I shot the other "
centermass
", killing him instantly. It was over quickly. Tim and Lee secured the weapons, while I kept watch through the scope. They radioed for an ambulance for the store owner, who'd been "shotgun-whipped", and wrote-up the Incident Report. Capt Clay arrived with Sgt Alex, to take charge of the scene. I radioed Tim, "Nice shooting!", was officially-relieved and went back to my assigned patrol area.
It was now 14:45hrs (2:45pm) and I called Nell's Kitchen Lunch Counter to get a Cheeseburger & Onion Rings, plus 3 bottles of water, to go. I stopped-in, paid, tipped and left. Just as I was pulling-out, Capt Clay's Chief's Cruiser was pulling-in for lunch. We waved, and I kept going. Clay radioed me to come back and have lunch with him, that Sgt Alex would cover my area for the next 30 minutes or so. I did a U-turn and drove back to Nell's, parked and went in to Clay's booth. We ate and talked about some AJPD matters he'd wanted my advice on, and then the conversation turned to "my future". What was I planning to do, now that my Business was gone and I was unemployed? I said that I didn't know yet, until I'd finally sold the 20-acre property/buildings/GHs, and could see where I was at, financially. Right now, I was nearing "broke", with no UC (Unemployment Compensation) allowed by PA Law, due to my being a Sub-S Corp Owner etc, and that only time will tell how I fare. I'd probably have to get 1 or 2 jobs in the York area to support myself, but I'd keep him updated. He made me an offer of permanent employment and starting Sheriff Deputy 2nd Lieutenant Rank, after a "specially-modified" 6-week course at The PA State Police Academy, and I said that "I'd think about it". But right now, and until I get the Business sold, I couldn't commit to anything; but please keep the offer open. He agreed. We shook and I left to go back to my patrol.
At 16:36hrs (4:36pm), I got a "415-Domestic Disturbance" Code call – these are definitely the worst – at a small farmhouse, on the outermost northern edge of my area. I pulled into the short gravel driveway, right-off Rt 56 & Bannister Ave, notified the AJPD Dispatcher of my "10-20" (Location), and went to the door. A young boy answered and let me inside, where his "daddy" was drunk, sitting on the couch and smoking a joint. I gently-nudged the boy behind me and walked over to the man, asked if that was an "illegal substance", and he stood-up. He was 6-8", much taller than me and I was already reaching for my cuffs, when his "wife" burst into the room holding an old S&W .38cal revolver with both hands shaking – a woman with PMS and a gun – and fired at me. The first shot narrowly-missed, shattered the window behind the "daddy", so I charged the woman and tackled her, grabbing the pistol's barrel and pointing it away before she could accurately aim another round, yet the gun went-off and the 2nd shot hit the ceiling. I now had it in my right hand. The man moved toward us, I laid the revolver down, pulled my Kimber .45cal ACP and sighted-on him with the front sight – "in a fight, front sight" – and he stopped in-his-tracks. I punched the struggling woman with my left fist, and knocked-her-out-cold. The boy was crying and the husband was now clearly "quite agitated". I got him down on his knees, cuffed him, read him his Miranda Rights, rolled the woman over and cuffed her. I called-in for a quick back-up and a "10-16" (prisoner pick-up/transport). Within a few minutes, Capt Clay and Deputy Jeff arrived to do the On-Site Incident Report and take custody of the 2 adults. The man was PO'd and the woman had a bloody lip. The boy, and a younger sister I found upstairs, were another matter. CPS (Child Protective Services) from Harrisburg would have to be called-in, as Adam's Junction was a
small, "virtual Town" and didn't have such a department in its tiny government. CPS was notified, and sent a car with 2 PA State Police CPS Officers, while I transported the children to the AJPD to turn them over to CPS. I truly felt sorry for what was ahead for those two children, coming from a "family" like that.
It was now almost 18:00hrs (6pm), dark and my shift was officially-over, as I waited with the children, until CPS arrived. I got them some water and pretzel nuggets. I'd done the requisite Incident Paperwork, and now had CPS Forms to fill-out. Plus, I was being sued by the "mother" for "police brutality" for punch her lights out, after shooting at me. Capt Clay just laughed and said, "In our Courts, that'll go-over like a fart in church"! I chuckled; hadn't heard "that one", since I said it months ago, at work one day, to a Customer. Heh. I signed-in my Police Cruiser, Equipment & Gear, unloaded my Personal Weapons & Gear back into my 2002 Jeep Grand Cherokee "Laredo", and left for The Cabin. With temps in the mid-40s, the snow was melting quickly and the small creeks and streams were running fast, along the road south of Adam's Junction. Jenny was happy to see me back, and I watered & fed her. I called William-The-Caretaker to again take-over on Tuesday morning, left a "long list" for him on the DR Table, packed-up my Weapons, Equipment & Gear, and rested in my comfy LR Chair, for a while. I had a pile of "stuff" to get done back at the Condo, not to mention facing Murphy, after being gone for 3 days. He'd be "all over me like white-on-rice". I brushed and played with Jenny, turned-down the heat, checked the alarm system and front/rear spotlight arrays, changed the front porch lightbulb, armed the building and drove-out on the snowy 1,000ft lane from The Cabin, to the long road west to I-83 South, and home to York. So much for a long, restful, "President's Day Weekend".